Arsenal
Last weekend, my good friend Andrew aka "Macka" got the hookup: club-level seats for a Premier League match at Emirates Stadium between Arsenal and Fulham.
(CAVEAT: By "hookup", I mean he got access to tickets, not free tickets. We still had to cough up a pretty penny for the seats. The Pound Sterling isn't too kind to the ol' wallet.)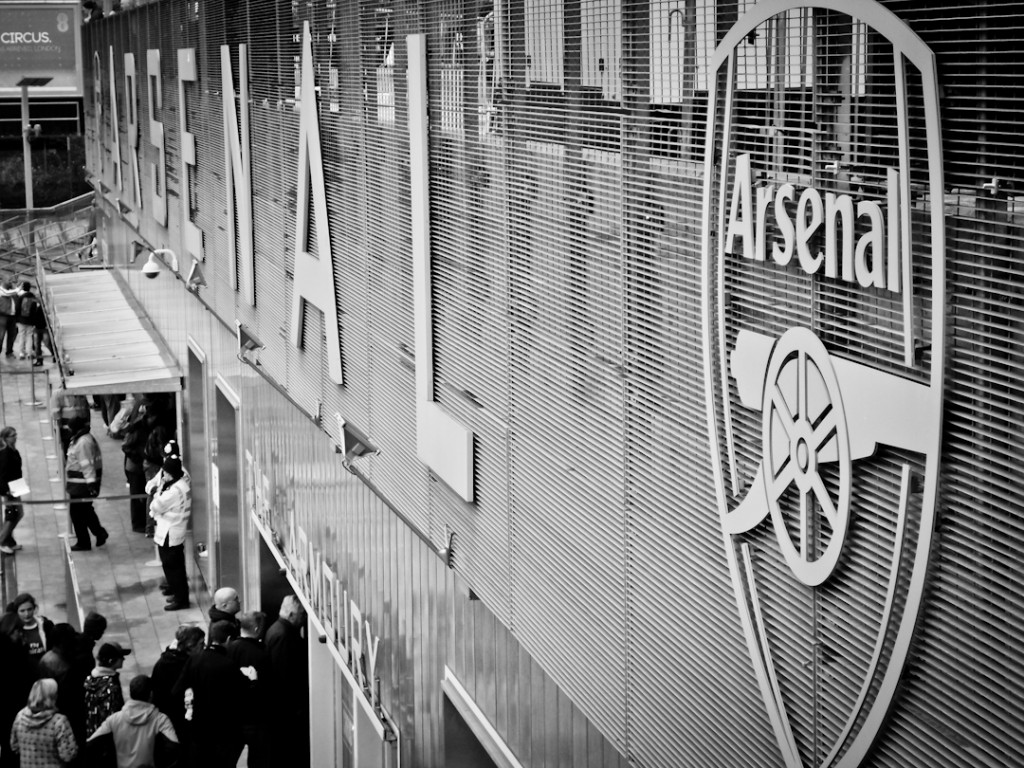 We had great seats directly behind one of the goals and were treated to an epic match. 3-3 with two goals scored and one penalty made on the opposite end / three goals scored and one penalty missed right in front of us. Controversy — the missed penalty was literally the last play of the game after a dubious call (although it looked legit in real time from our vantage point). All quality goals. Outstanding atmosphere.
One of the best sporting events I've ever attended. I had a perm-a-grim for hours, if not days … shit … I still get giddy when I think about it.
But a few things I took away from the match:
No Distractions
Compared to sporting events in the US, there was a noticeable lack of distraction. No flashing scoreboards imploring fans to "MAKE SOME NOISE!" No vendors coming down the isles with malt cups. No cheerleaders trying to catch your eye.
The crowd was simply in tune with the game watching every second, muttering under their breaths with each wayward shot or crafty through-pass. That said, we were lucky to have a great match. It would have been a different story had it been like last night's 0-0 snooze-fest between Germany / Holland.
Nevertheless, each 45 minute half absolutely flew by. It was halftime before I knew it … which meant …
Free Beer
Yes. Free beer at halftime (for club-level seats, that is). I've never seen an entire section of a stadium clear out so quickly. But I didn't believe it at first. As we were walking up the steps with the masses, Macka said,
"Ah … Everybody's going for the free beer."
- "Yeah right, dude. No way there's free beer."
"No … I'm pretty sure there is."
Sure enough: we came inside to multiple tables covered with frothy glasses and hoppers full of ice-cold bottles. And I'm not talking 8-ounce Dixie Cups of Milwaukee Swill–16 ounce plastic pints of Carlsberg and Tetley's.
World-Class Players Stand Out
Despite the high quality of all the players on the pitch, you still notice who the big guns are. Specifically in this game: Dimitar Berbatov.
He never lost the ball, was pointing players where to be, and had a general swagger about him.
Berbatov scored a great goal, set up another perfectly, and buried a cheeky penalty. He's definitely in his element as the Man at Fulham.
Aural Experience
After years of watching the Premier League on TV, I knew there would be plenty of chanting and crowd noise. What I didn't expect was the spontaneity and stereophonic sound of multiple crescendoes and back-and-forths between supporters. The game was a living, breathing organism with the crowd as its beating heart.
In the end, the match more than lived up to my expectations and the sporting experience will be tough to beat. Thanks again, Andrew.